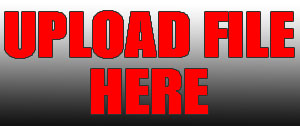 If you have a file to upload for a separation quote or for a separation job you can do it using our link above. You can put comments and notes along with your uploaded file.

Remember, we need as much detail as possible. If this is a firm separation job we will assume the file is the correct physical size. If you need to send email with questions on a job send it to seps@tbiznetwork.com.
Please do NOT email large files. Use the Upload link here.
Please keep in mind that we would much rather NOT have a JPG file if you have the file as a vector file or higher resolution Photoshop file. When you make a file a JPG you lose quality. If you send a vector file or a Photoshop file make sure all fonts are converted to outlines.
One of the best formats when sending a file creating in Adobe Illustrator or Corel Draw is to save the file as a PDF (keep the quality high with no file compression).
IMPORTANT NOTE: If you need color separations uploading a file does not mean you have placed a firm order. You must click on Color Separations on the left on the main Store home page and order and pay for the job before it becomes a firm order.